Work in Progress: How Two Art Collectives Are Using Community Outreach to Redesign Their Neighbourhoods
This March, adidas Originals and Foot Locker Europe launched a creative community project in partnership with VICE. The goal was clear: two art collectives, two cities, two neighbourhoods brought together through art.
For too long city-suburbs have been overlooked in favour of commercial interests. Community centres have made way for luxury flats; local parks have become gated gardens; murals have been covered up by billboards. The project was conceived as an attempt to signal something different, working with a community to produce a piece of public art that represents them.
Then, with initial work already underway, preventative lockdown restrictions were enforced across Europe, forcing people to stop working and isolate, leaving many vulnerable and alone. Rather than halting the project, this shock instead served to highlight the importance of its initial aims. As the world grapples with the crisis, the importance of community has taken centre-stage. When we face challenges, we rely on our neighbours in new and unpredictable ways; creating art that strengthens these bonds, feels more important than ever.
The two art collectives, London crew Last Night in Paris (LNiP), and French team Never Stop Koloring (N.S.K.) have been working to celebrate the streets of Saint-Denis in Paris and Brixton respectively. Before lockdown measures began, they hosted meetings with members of each community, and then formulated ideas based on their responses. These discussions shaped the final piece of art, inspiring a work that doesn't just live in the neighbourhood but has been created by it.
We caught up with both groups to get a look inside their process, and to see how they're getting on.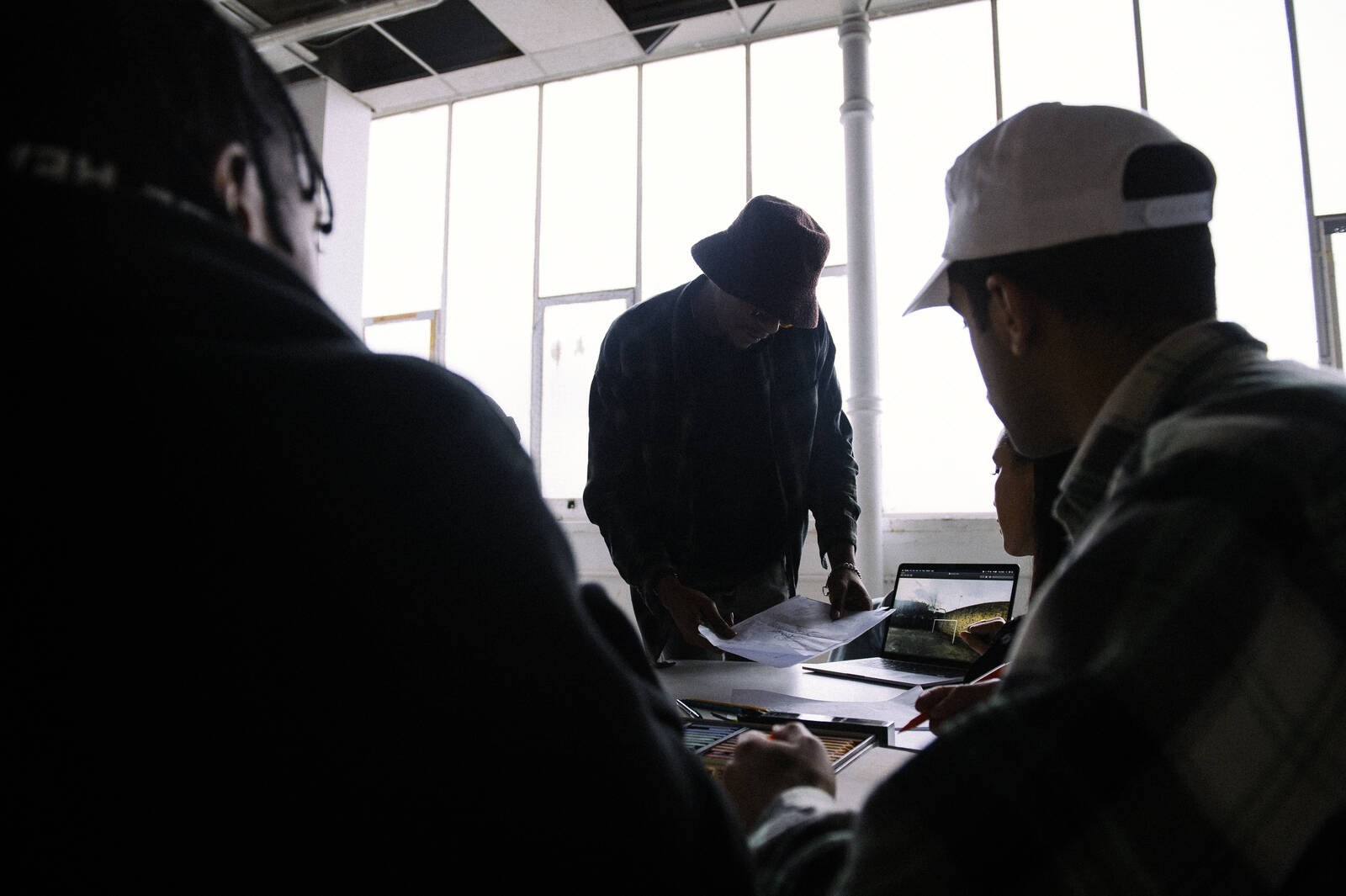 The founding members of London crew Last Night in Paris grew up together in South London, so their perspective on the area is pretty unique. That said, Brixton and the surrounding suburbs have changed rapidly in recent years, something reflected in their conversations with community members. Working with Reprezent DJ Henrie VIII, alongside adidas and Foot Locker, the crew hosted a meeting with people from Brixton to get their take on the transformation. What they heard was a mixture of pride about their area, and uncertainty around where it was headed.
"I feel like things changed so fast around here, I would love to see this change visualized," one Brixtonite said. "Some people think change is a bad thing, I don't think this is necessarily true, but we need to remind ourselves how and where it all started."
Building on this theme of change – but rooting it in something positive for the community – LNiP began to think about generations, specifically considering how older generations can lift up the next. Their final work will incorporate this image with a warning in the form of a fruitless tree from which the last fruit is being picked. These scenes will reflect change as part of life, but with a focus on making sure it's sustainable for all groups, cultures and ages. The piece will also be a celebration of Brixton, an area its inhabitants are proud to call home – as are LNiP themselves.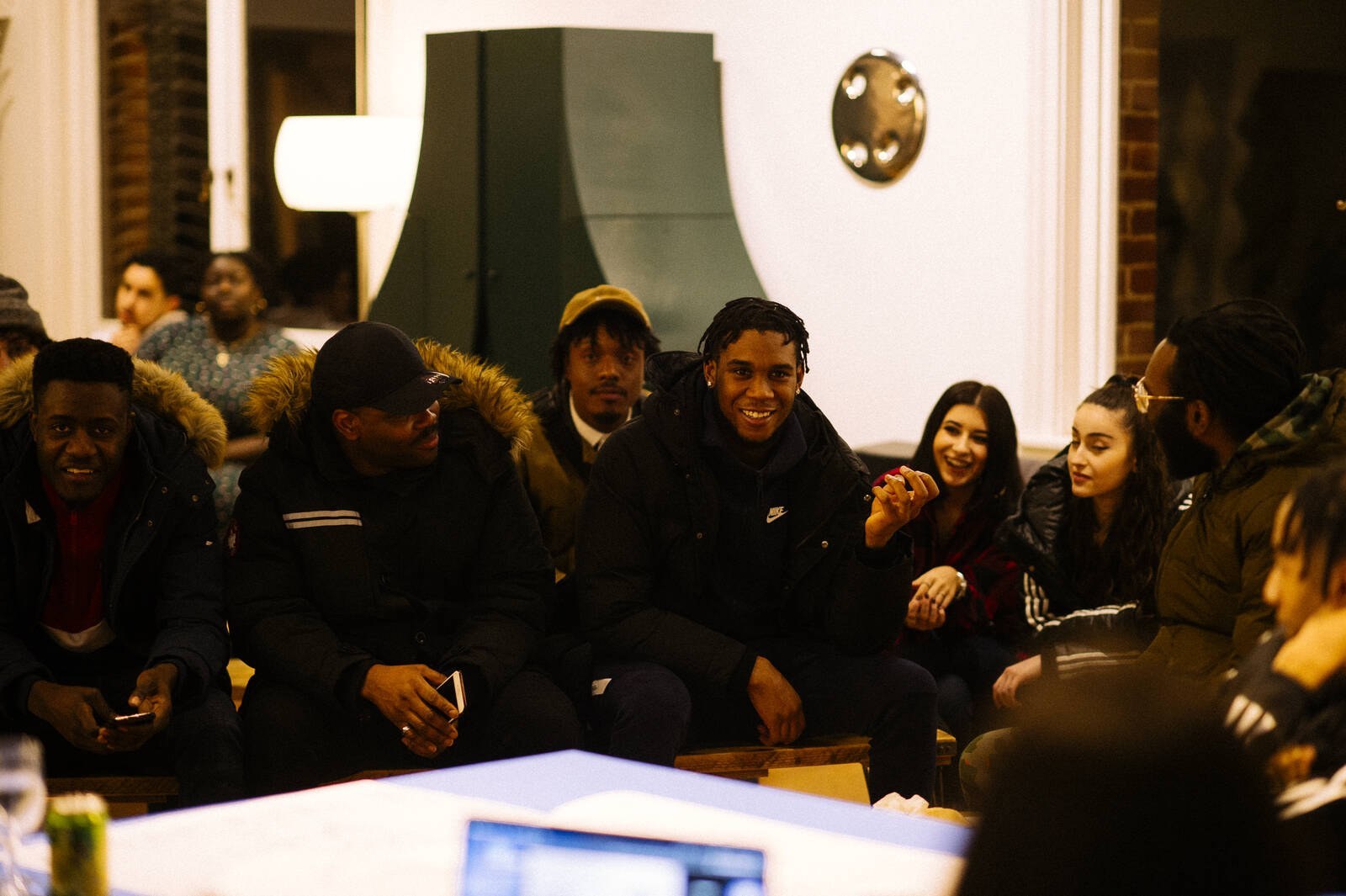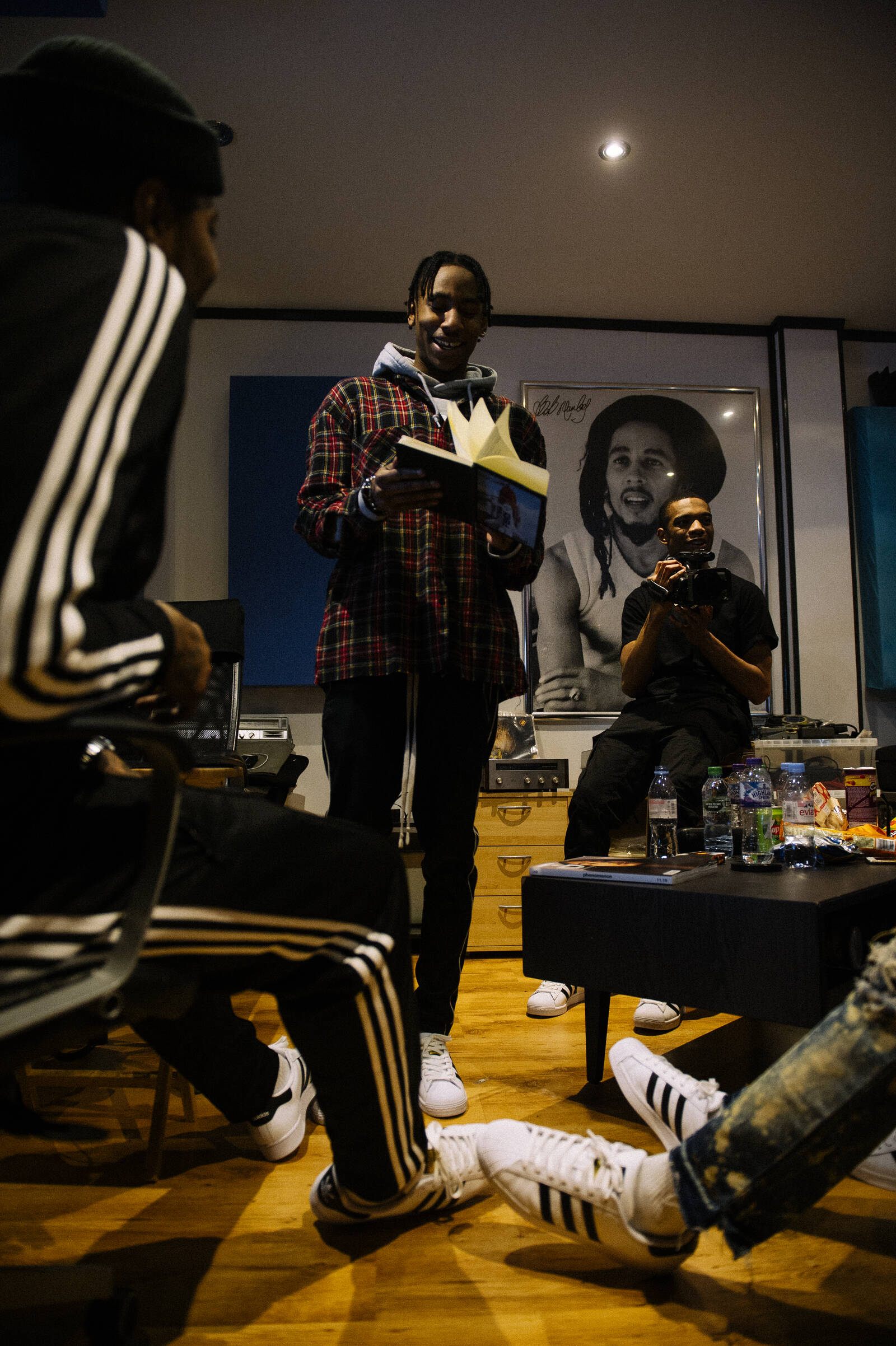 I feel like things changed so fast around here, I would love to see this change visualized
Brixtonite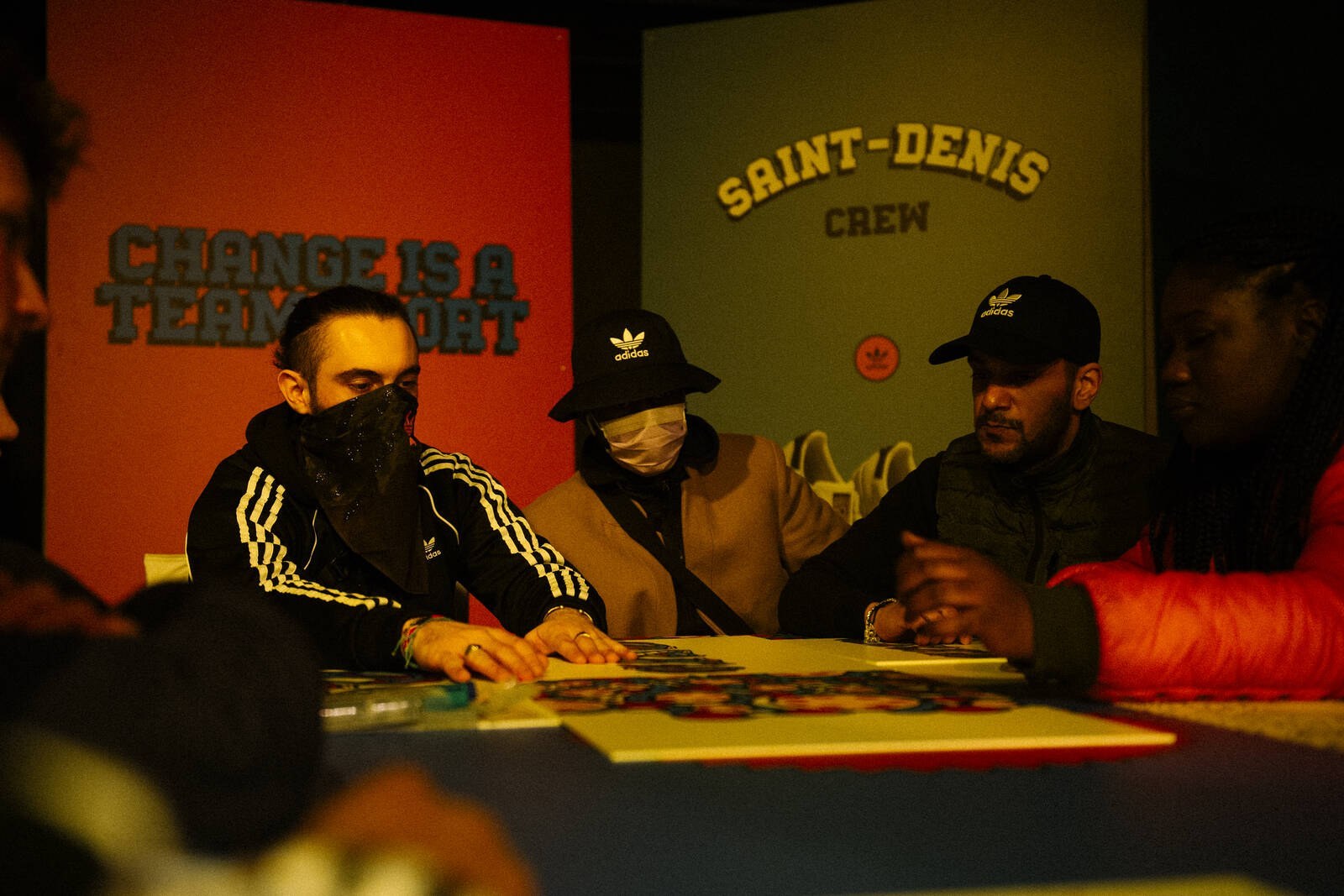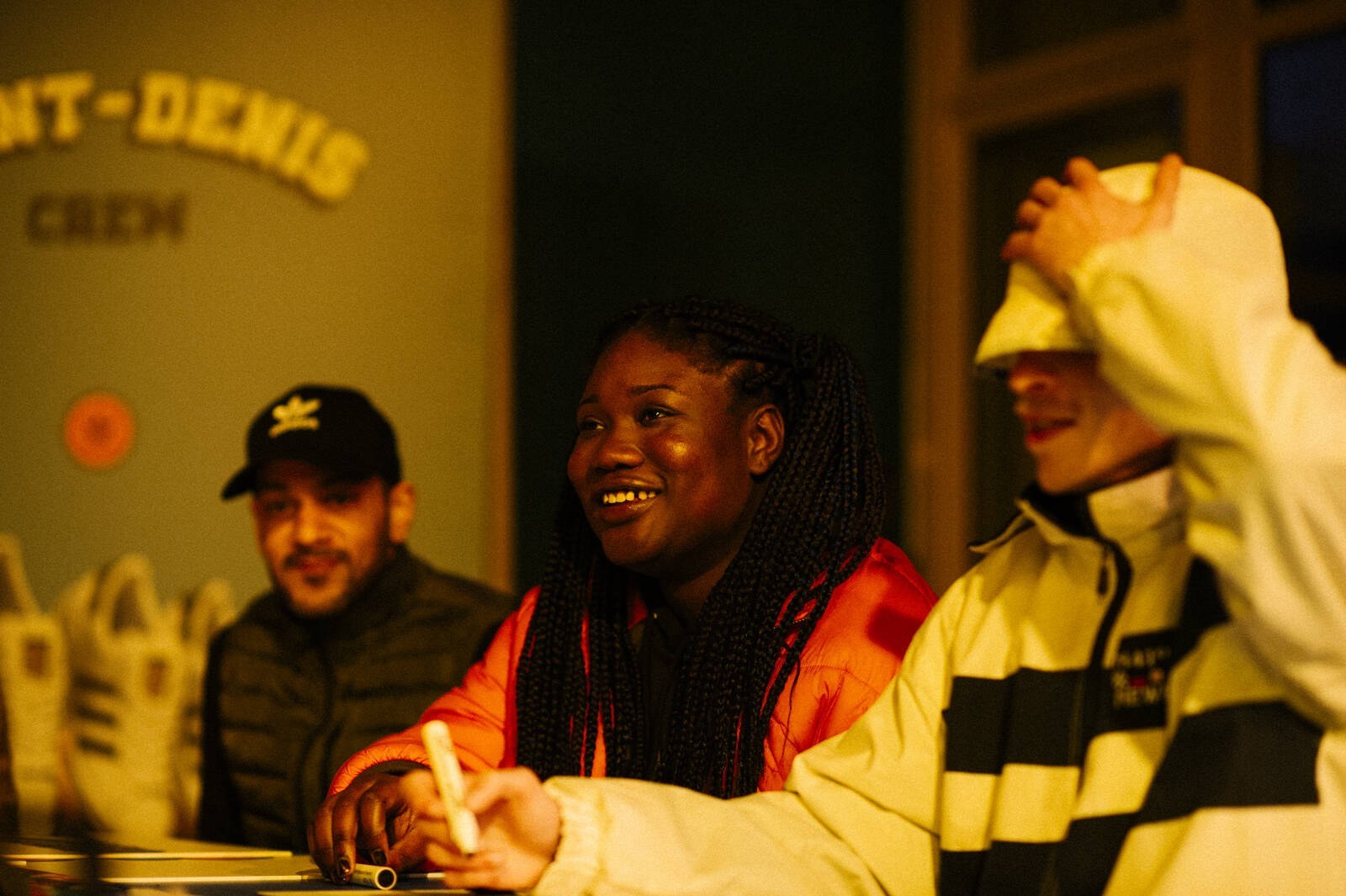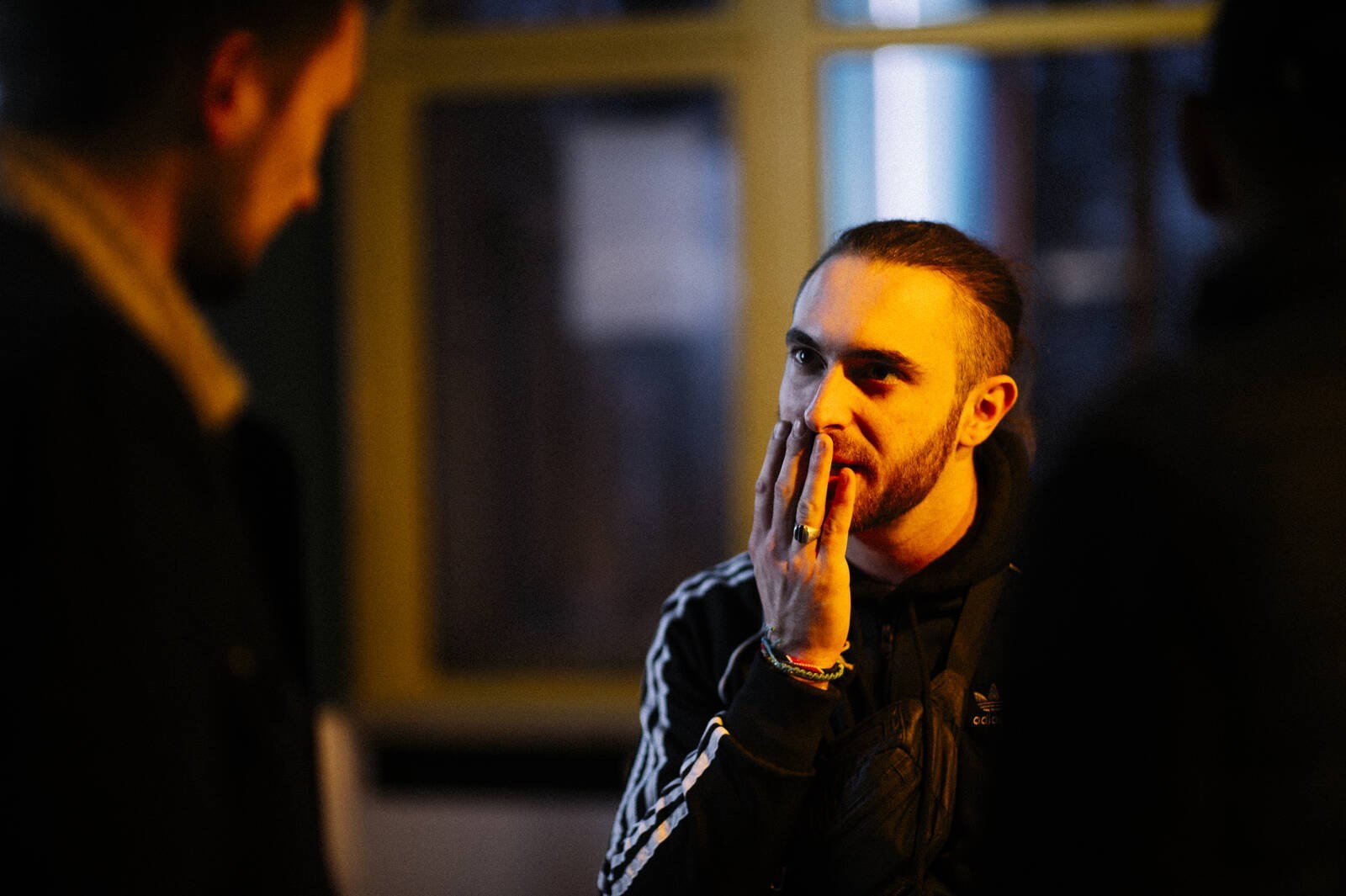 While Never Stop Koloring already have a good understanding of Saint-Denis, in order for their project to fully represent the area they wanted to include the voices of its residents. To achieve this, they teamed up with adidas, Foot Locker and community member Christelle to host a meeting with their neighbours. What they found was a suburb grappling with how it's viewed by the rest of the world, particularly when it comes to negative perceptions around crime and immigration.
"I feel safe here," one voice said during the meeting, reflecting wider frustrations. "People are always negative about the Banlieue, but this is my home, where I develop personally."
N.S.K. quickly realised their project had to dispel these myths. Discussions with Saint-Denis residents during the meeting and since, have demonstrated how much colour the area has to offer; how, far from being a place of fear, it's full of celebration and diversity, and rich in culture. With this in mind, their artwork will replace the blue, white and red of the French flag with cyan, magenta and yellow stripes: three colours to represent the France of today in all its boldness and diversity. This new flag will be displayed on a local basketball court, where the community – particularly its youth – will pass, and play by it, regularly.
N.S.K. hope it will become a symbol of hope, a union of colours that represents different groups living together productively and harmoniously.
People are always negative about the Banlieue, but this is my home, where I develop personally.
Taking these conversations and initial ideas, the two crews – locked down in Brixton and Saint-Denis – will complete work on their eventual pieces, before revealing them in digital form in June. Then, when things gradually return to normal, the piece will exist as intended: in the community, a lasting symbol of challenges overcome together.
The end results – whatever their colour or form – will be pieces of truly public art. Illustrated with, for and by the people.
Shop the Superstar Range Now