Art Collectives in Paris and London Collaborated With Their Communities to Create Artwork in Lockdown; Here's What They Made
We're learning a lot about our communities at the moment. In recent weeks people across Europe have been restricted to their immediate areas, relying on local shops for supplies and their next-door neighbours for company and support. For many, it's taken a crisis to make us realise how important home is.
In March, before restrictions were put in place, adidas Originals and Foot Locker Europe embarked on a creative community project in partnership with VICE to celebrate 50 years of the adidas Originals Superstar. The plan was for two art collectives – one in Paris, the other in London – to each design a piece of public art in response to their local area. Despite recent events, they've been hard at work making this ambition a reality. Working remotely with members of their community (and each other), they've been striving to create something remarkable in unprecedented circumstances.
We caught up with both crews to see how their projects are coming along, and to find out how they've been working through these extraordinary times.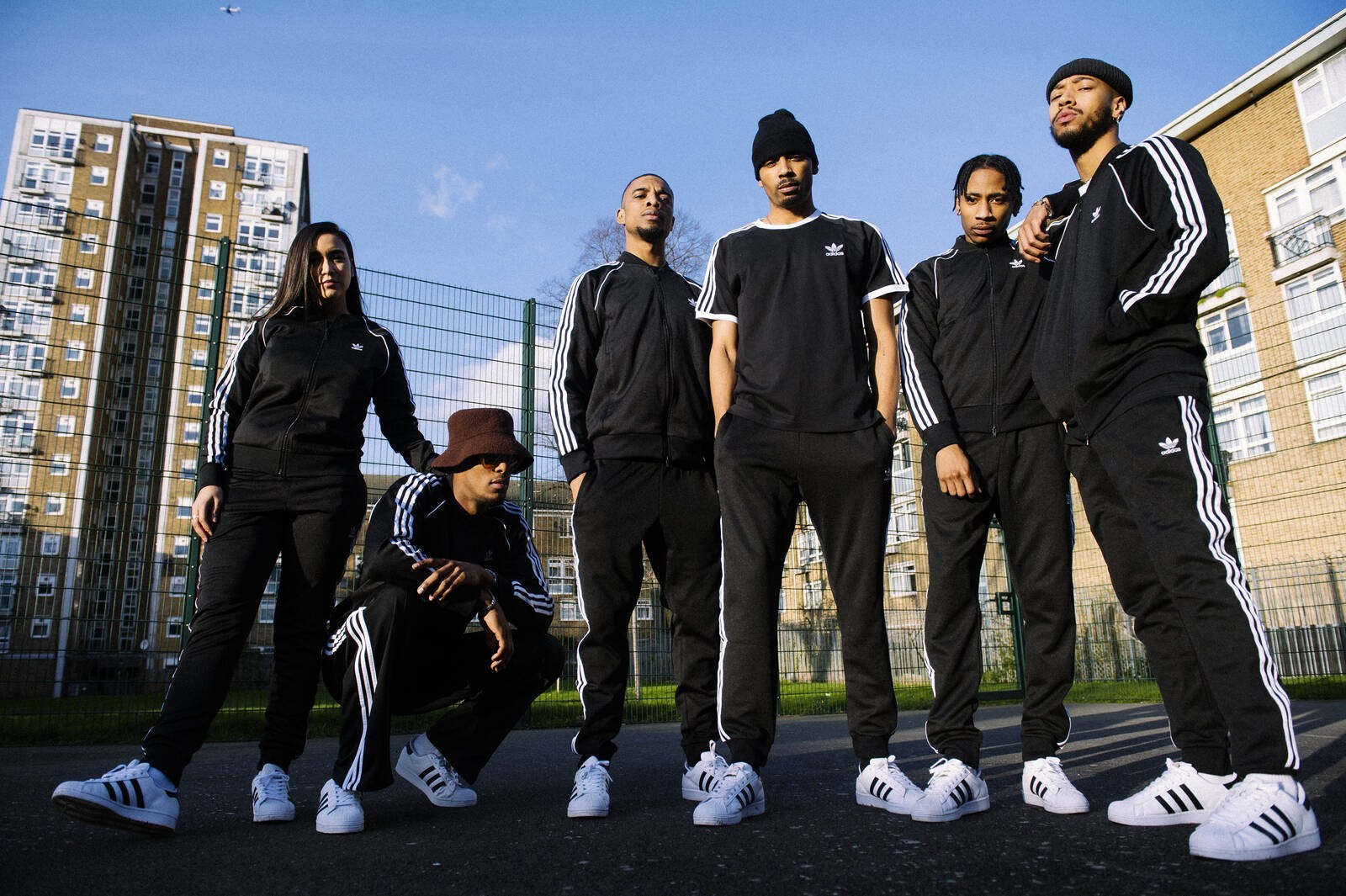 London-based crew Last Night in Paris (L.N.I.P.) have been working on a creative response to their local area of Brixton. Following a series of interviews with the community, they've been collaborating virtually to complete work on the piece. Lockdown might have slowed things down, but using messaging and social media, they've been able to carry on regardless. "It obviously affected the piece because we weren't together," crew member Trigga says. "We weren't able to get outside and get the job done… but we still got through it."
Working as a collective has also given them a lot to be thankful for. Being a team with something to focus on has provided their network of artists with a reason to stay connected during a time when many are feeling isolated. "I think a lot of people are struggling without those go-to family members or team members," Jordon adds. "It's so important."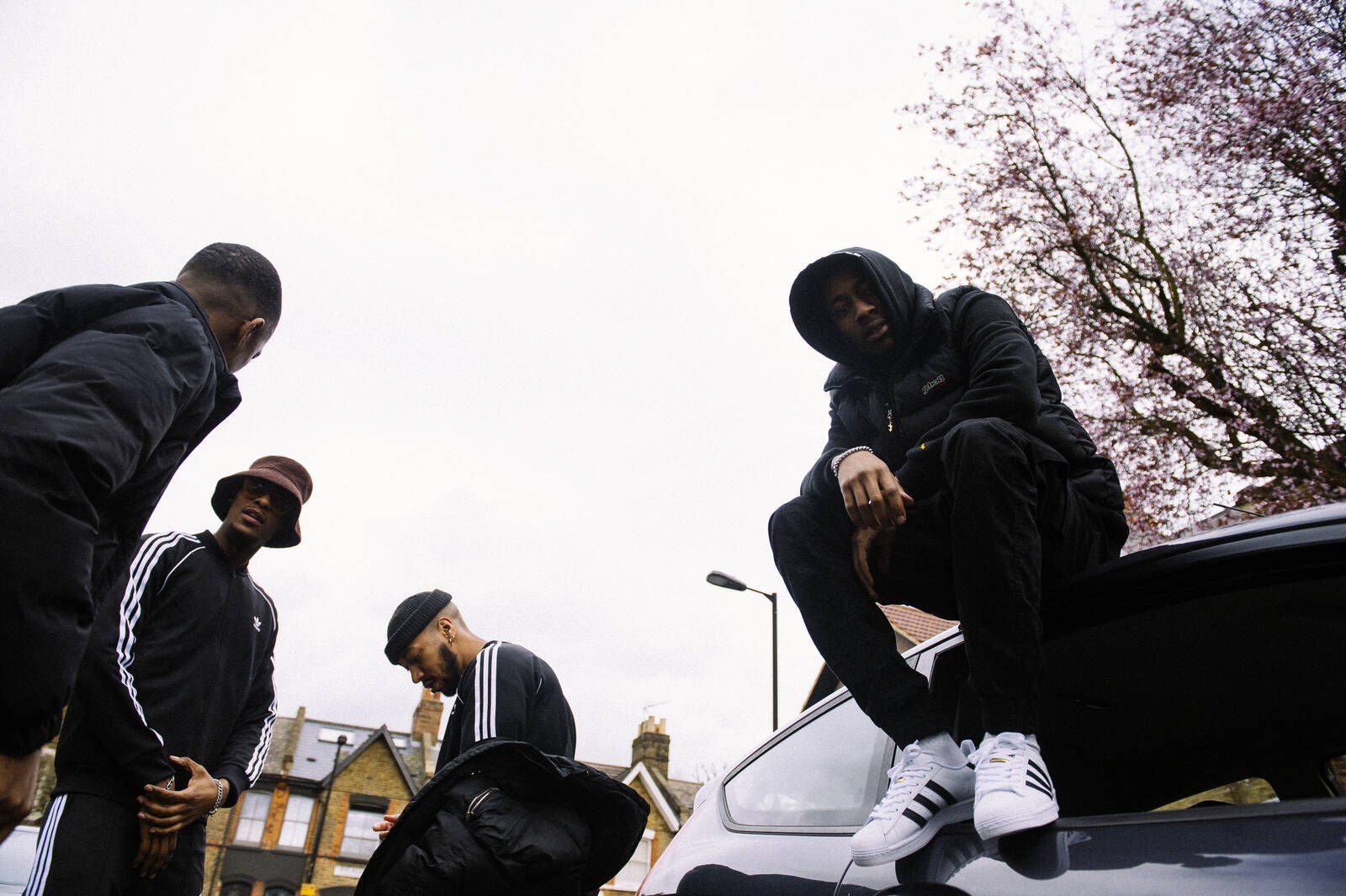 As for their final piece, they assure us it will be something Brixton can be proud of. "We've tried to incorporate a lot of familiar things about the area," Taurean explains of their mural-in-progress. "We've got the underground station, Morley's Chicken Shop in the corner, football pitches, little Jamaican flags… tiny, little symbols which will make you think: 'yeah that's Brixton'."
They want it to be a piece that will inspire neighbours to create and play together in the post-lockdown world. It's an opportunity for L.N.I.P. to give back to the people and the place that made them who they are. "It's the right thing to do," Taurean continues. "Your community are the people who support you when you come up."
Your community are the people who support you when you come up.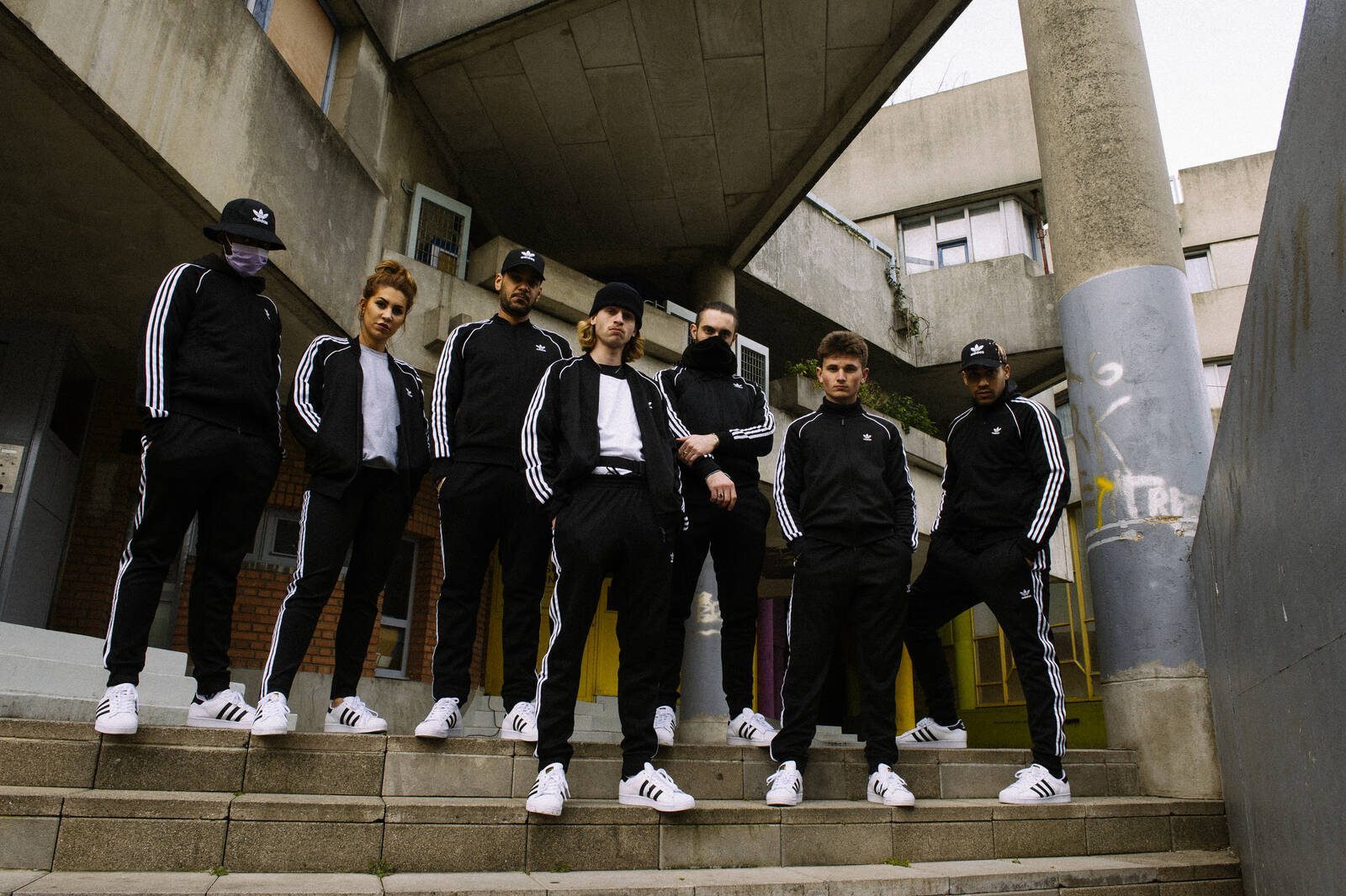 Paris-based collective Never Stop Koloring (N.S.K.) have been developing an artwork in response to the suburb of Saint Denis. In pre-lockdown interviews with local residents, they found a community struggling with how they were perceived by the outside world. N.S.K. set about developing a project that would show the community as they saw themselves: proud and diverse.
Lockdown restrictions have taken their toll on the process, but the team have worked hard to stay in contact and keep in touch with one another. It's been a process, they say, of using technology to work on things virtually, as well as keeping everybody's spirits up. "We don't see each other anymore, only via video, so we try to create together by encouraging each-other, only now with distance," crew member Hugo says. "We try to keep a positive atmosphere in the group by taking the new regulations seriously but creating new projects within these boundaries."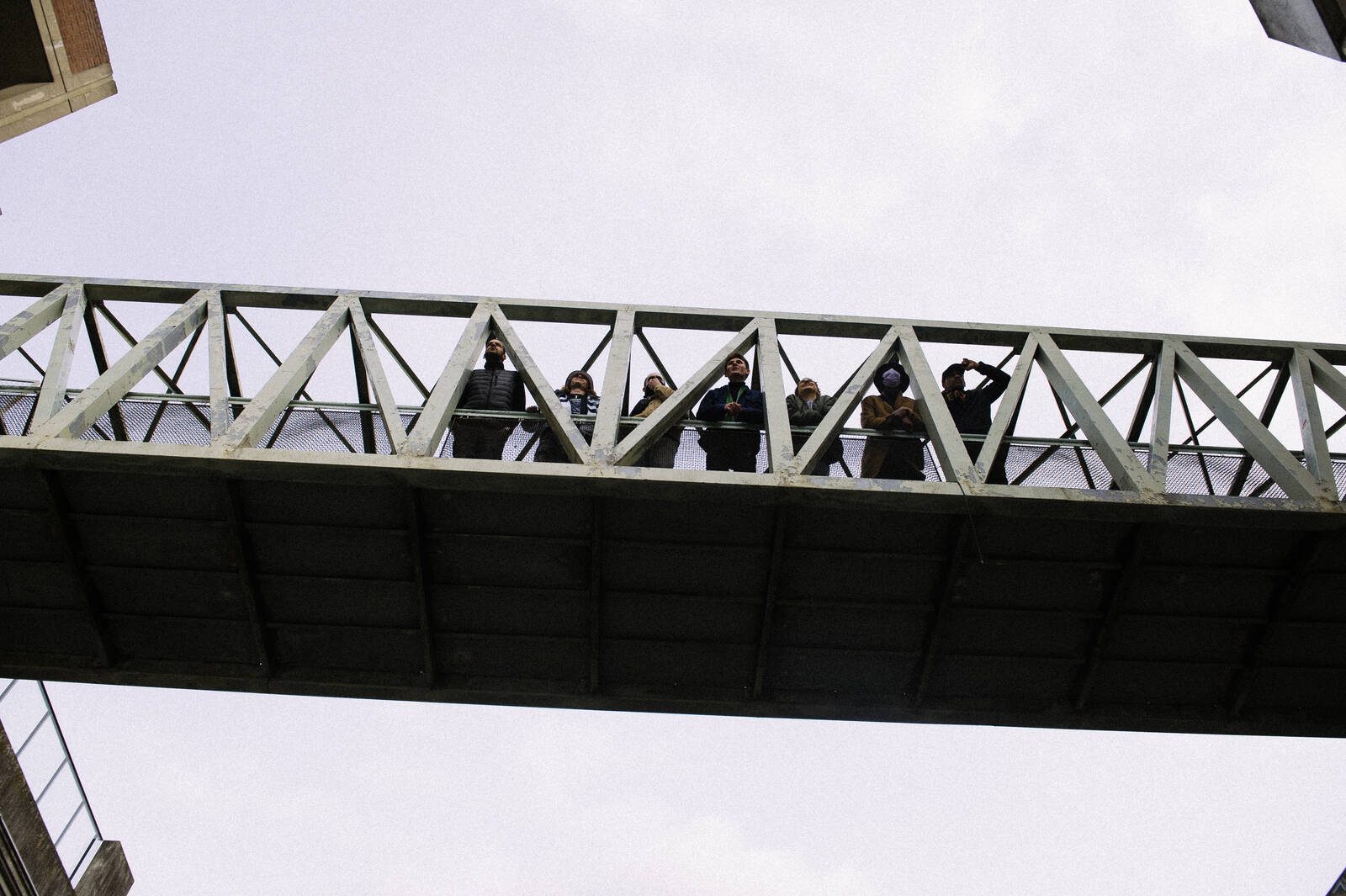 Hugo's team-mate, and fellow artist, Bebar agrees that the support of the team has been vital to staying creative in lockdown. "We keep up with each other, check on each other…" he continues. "[Working virtually] allows us to keep our morale up and maintain a productive attitude even at a distance."
They hope this continued emphasis on teamwork will be visible in their finished piece; that the multitude of approaches, techniques and opinions in their crew will reflect the many aspects of Saint-Denis. "We're reinvesting in an urban place that is a little forgotten and grey," Bebar adds, "so it's important to think as a group with different aspects and perspectives… to do this place the most justice we can possibly give it."
They even hope it will inspire a deeper sense of community in the future. As collective member Max puts it: "What we want to give back to the community with this project is a little bit of solidarity and assistance, because people have forgotten to help each other in order to properly move forward."
What we want to give back to the community with this project is a little bit of solidarity and assistance.
Both crews eagerly await the post-lockdown moment when they can reveal their artworks in their physical form. Until that time, they have worked to produce a digital version of each piece that can be revealed and enjoyed now. These virtual experiences – created in response to the current situation – have greatly expanded the scope of the project's original aims. They are an extension of the physical work: rooted in their respective localities but reaching out to the rest of the world.
Challenges give communities the opportunity to learn and grow stronger together. That's certainly the case for L.N.I.P. and N.S.K.: two art collectives who have been forced to adapt their practice in order to produce their work. The same will be true of Brixton and Saint-Denis who, like every other neighbourhood, have been forced to adapt to these astonishing times. When they emerge, they will be greeted by two pieces of public art: symbols of community and creativity in the face of adversity.
Shop the Superstar Range Now